Why IceRiskForecast?
Wind farm operators are often obliged to ensure that the park is available as a recreational area for the public. During the winter season, ice may accumulate on the turbine and potentially be thrown off the wind mill blades in operation. With a reliable icing forecast, the area can remain open to the public outside of icing events. In addition, the forecast may be used for the planning of operations in the wind farm.
What we can offer:
Kjeller offer a state-of-the art forecast system on icing on wind turbines, to provide clear information about current and upcoming icing events for all users of the wind farm. The system is compliant with the Norwegian Energy Regulatory Authority (NVE). The product has been developed within the research project "Wind Energy in Icing Climate" in collaboration with several wind farm operators and the Norwegian meteorological institute (MET).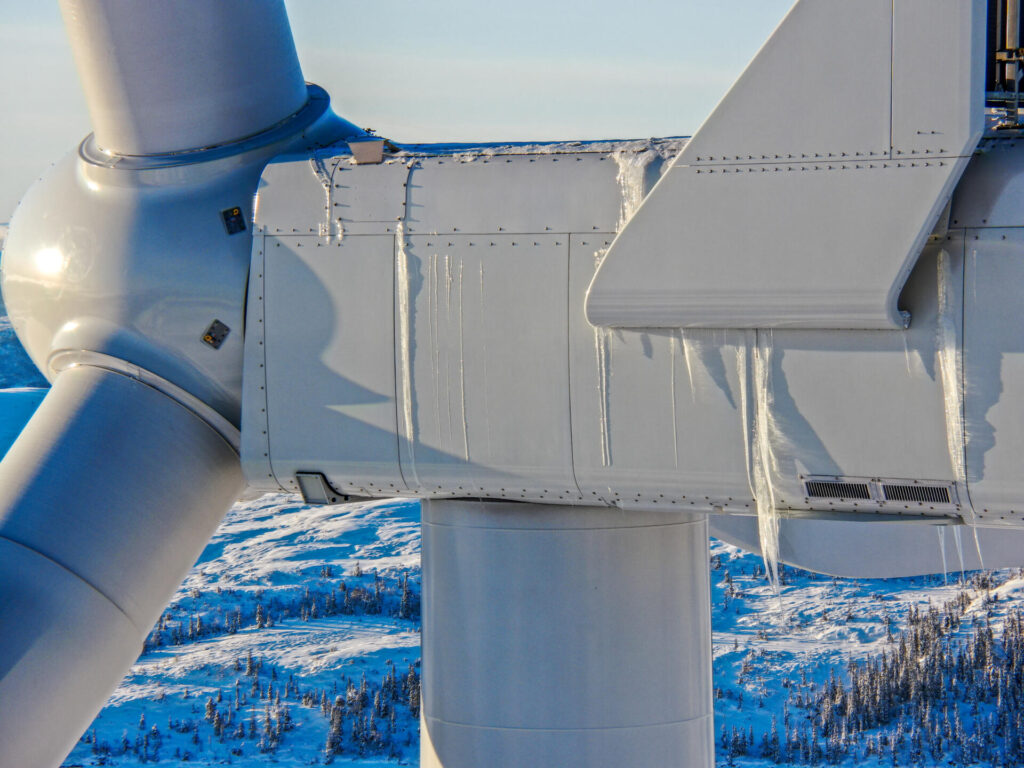 To assure high accuracy, we take advantage of two numerical weather models to provide the forecasts, both our advanced in-house WRF forecasts model and probabilistic forecasts from the MetCoOp Ensemble Predicition System (MEPS). All gathered information enable us to clearly present whether icing is likely over the next 48 hours. Real-time SCADA data is also used to re-calibrate and increase the forecast quality.
By the end of 2022, the forecast product was operational for 17 wind farms across the Nordics. The forecast is developed for easy implementation on wind farm's web sites. Below is an example of how the forecast may be presented, where each box represents the likelihood of icing for a 6 hours period.

Examples of operational forecasts:
Example from Fosen Vind – multiple wind farms
Example from Guleslettene wind farm – Advanced setup
More detailed and advanced systems are also available based on the individual requirements.
Please contact us for more information on how our forecast can contribute in certain cases.