VindDB
Kjeller Vindteknikk has an own database dedicated to metrological measurements named VindDB.
Our clients are provided with personal login accounts for our database where all necessary information from the relevant sites is available, including and not limited to:
Scaled

measurement

data, by interacting interface and downloads

Instrumentation overview, including scaling

and position, for each revision

Relevant pictures
Map
Logbook
Drawings
Calibration reports and other documents
Since our database is central in our everyday work, our experienced personnel pay strong attention to the functionality, thus reducing the downtime to an absolute minimum. Our clients can therefore be confident that our database will fulfil their needs.
Please contact us for more information regarding our online services.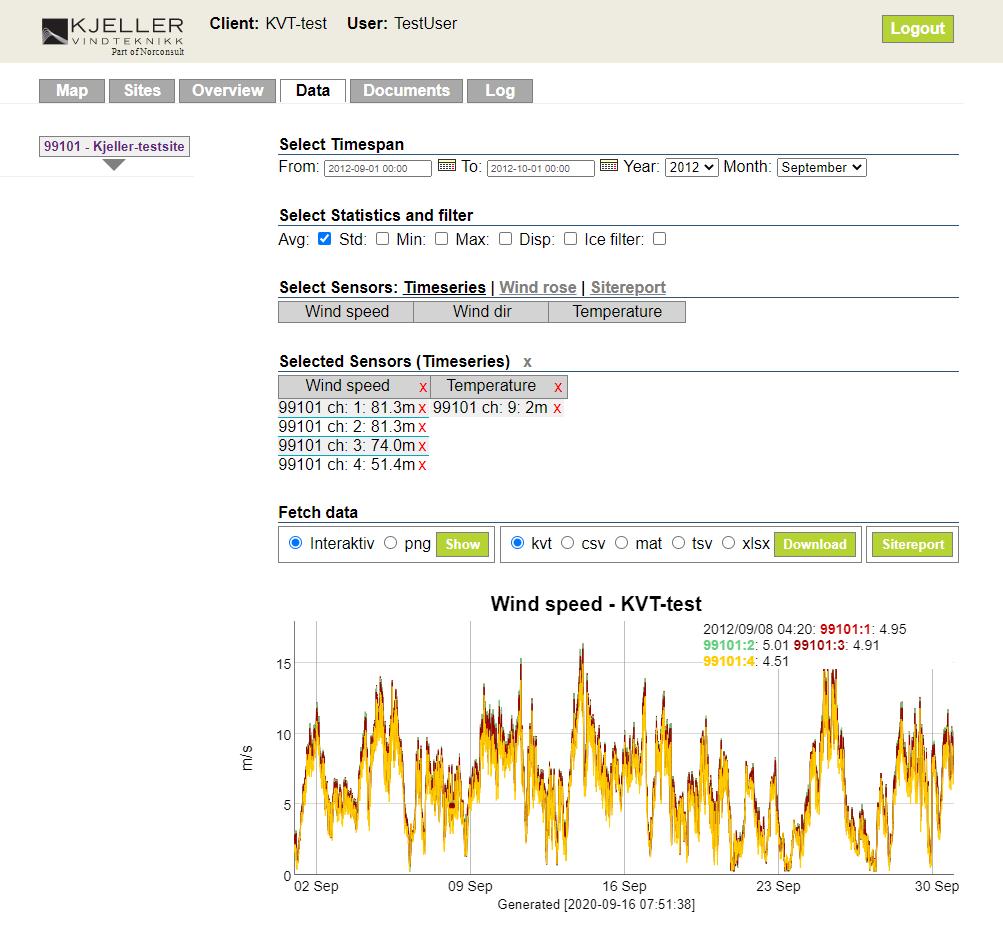 Example from the VindDB database showing data viewing and downloading.